Trading the Google Earnings Announcement: A Strategic Preview
This week will see the release of earnings numbers for two market-leading companies: Alphabet (NASDAQ:GOOGL) and Facebook (NASDAQ:FB). Earnings announcements are one of the most lucrative targets available to news-based investors, and our blog will focus on them this week.
With Alphabet earnings due after the close of trading today, they'll be the focus of today's analysis. The key to reading the market's reaction to earnings news is, simply, the data on market reactions to past earnings announcements for the same company. We'll examine the past four Google earnings announcements below.
There could be some dramatic action. Some analysts believe changes to accounting rules will cause GOOGL to begin reporting earnings from its stake in Tesla, which could cause a huge earnings surge. That's one of many factors that will determine whether Alphabet manages to beat expectations for the quarter.
If you'd like some foundational tips for understanding earnings-based stock trading, we've prepared a free, complete guide to earnings: just click here, or use the "Resources" menu item at the top of the page, to check it out.
In a nutshell: investors will react to earning news based on how the reported numbers compare to analyst expectations. Investors will buy or sell stock based on whether announced earnings "beat" or "miss" analyst projections. Data from past announcements helps us understand the expected magnitude of that buying or selling. This information informs our planned entry and exit points for the stock. And that's why news-based traders are able to beat market averages so consistently.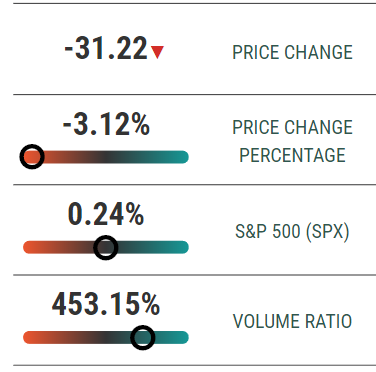 Keep checking in with the blog this week as we cover the GOOGL and FB earnings announcements, along with some more tips for earnings-based trading approaches.